How To Get Ripped Abs In Your 50's
When Mike began his Hitch Fit journey, he didn't come in to learn how to get ripped abs in your 50's (he is 57!). He wanted to improve his health and energy levels to keep up with his children (who are 10, 14 and 16). His doctor encouraged him to start taking better care of himself. That was the goal! Not only did he gain strength and loads of energy, while feeling well fed and never hungry, he also learned how to eat to get LEAN! At 57 Mike is what we call "Ripped"!! Those abs are amazing! Congrats Mike on an amazing lifestyle transformation. You are an excellent example of what is possible if you are ready to commit to healthy changes.
Mike's Before and After Transformation Stats:
Beginning Weight: 171
Ending Weight: 147
Beginning Body Fat %: 15%
Ending Body Fat %: 8%
Stomach: 5 1/4 inches lost
Mike's Before and After Pictures:
He lost over 20 pounds of body fat at age 57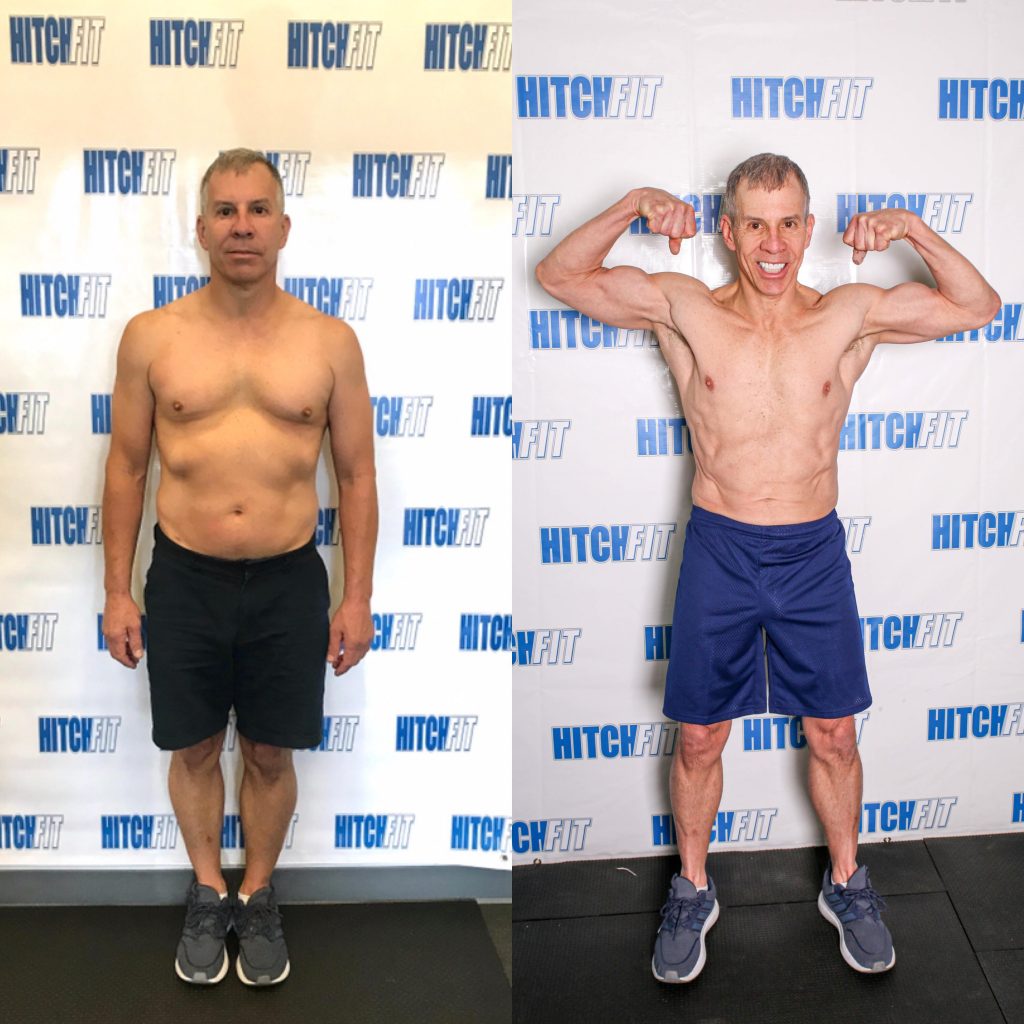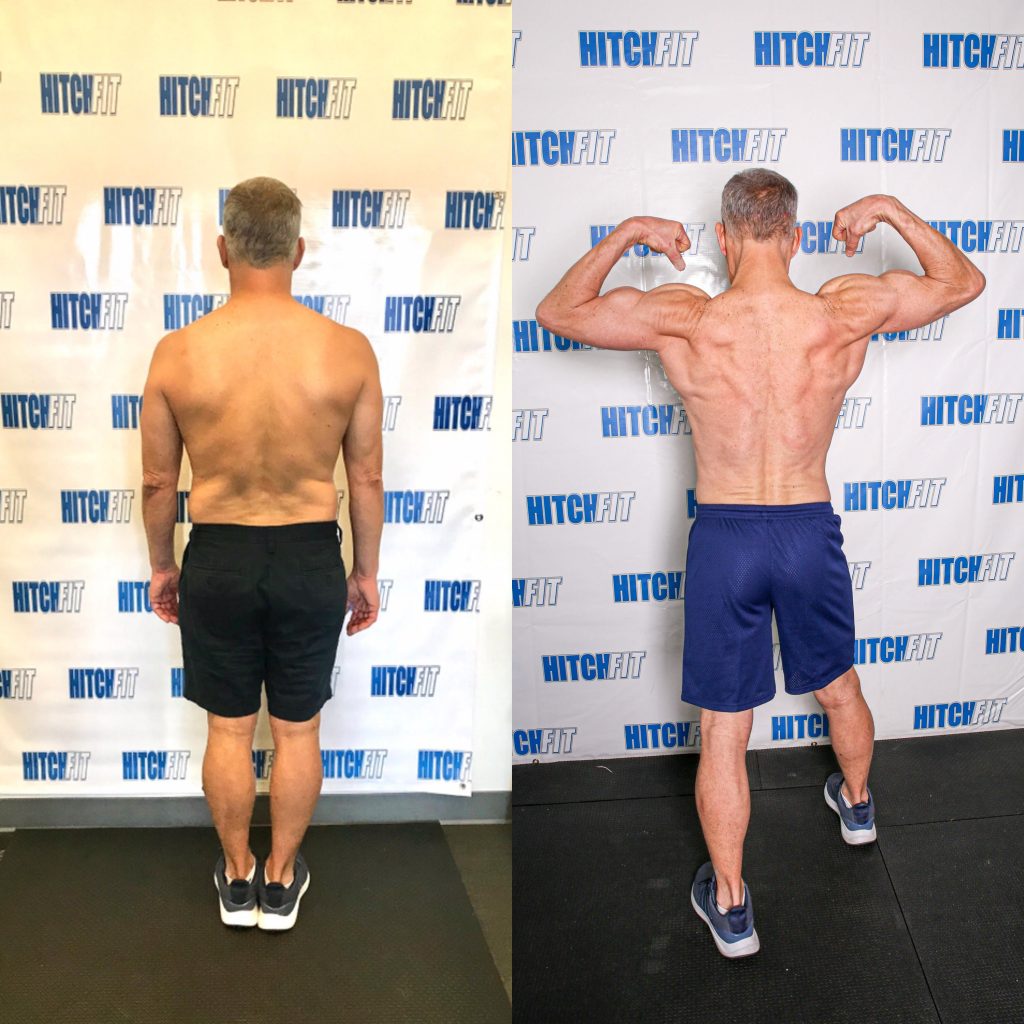 Mike's Transformation Story and Hitch Fit Review:
"My journey to Hitch Fit is like many other clients. I was feeling exhausted all of the time and my waistline kept expanding beyond control. My weight had climbed to 175 pounds and my energy and stamina had decreased substantially. At 57 years old with children ages 16, 14 and 10, I was aware that I needed energy to keep up with them for several years to come. It wasn't until my doctor told me last fall that "You need to take better care of yourself" that I realized that it was time for me to get some help.
I knew I needed to make a change with my poor eating habits and I needed to start working out.
I contacted Micah at Hitch Fit and he provided the names of a few of his personal trainers. I chose an "In-Gym" personal trainer because I knew I needed the accountability. In mid-October I met Austin for my first workout and measurements. He charted out my meal plans, gave me calorie count information, and thoroughly explained to me what I needed to do to obtain my goals. One of the most surprising things that I found out during this transition was that the volume of healthy nutrition on his meal plan adequately filled me up.
I never had that hungry feeling like before with other dietary plans that I tried in the past.
I worked out twice a week for fourteen weeks and followed the meal guidelines exactly. My weight was dropping by nearly two pounds a week and my physical appearance was beginning to take shape. I began with a 35-inch-waist and completed the program with a 30-inch-waist.
My embarrassing belly is finally gone and my energy and stamina levels are back to where they were 10 years ago.
I have changed how I look at food and have learned the importance of proper nutrition.
With continued hard work, discipline and dedication to my health, I plan to maintain this healthier lifestyle. I have learned a tremendous amount of information from Austin, Micah and Diana and enjoy the atmosphere in the Hitch Fit gym. They have incredible, dedicated and supportive trainers who want to provide their clients with the tools required to reach common goals of a healthier, leaner body."