Learn How to Lose Weight for Life
Learn how to lose weight for life. Nick was tired of the ups and downs with his weight he had experienced for the past few years. He found the knowledge and skills he needed for this to be a long term lifestyle change at Hitch Fit Gym.
Nick's Before and After Weight Loss Photos: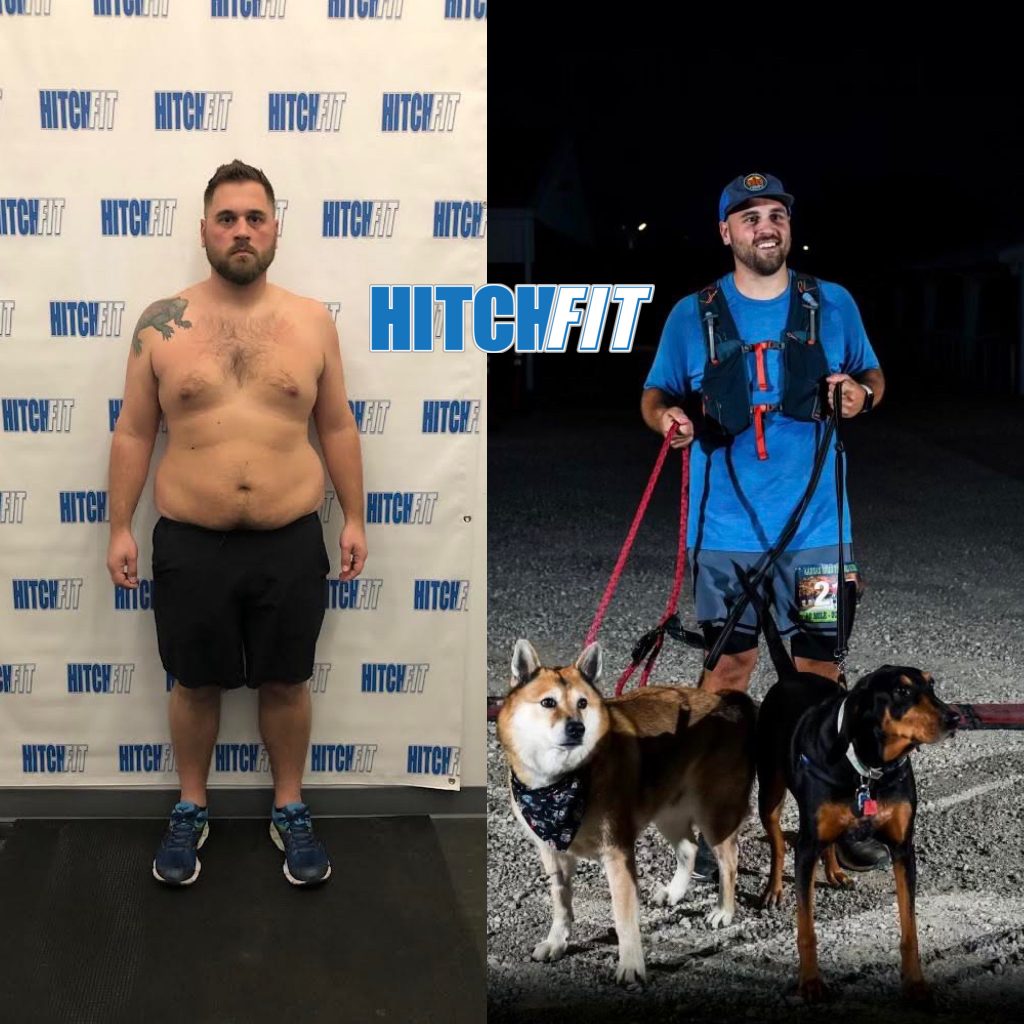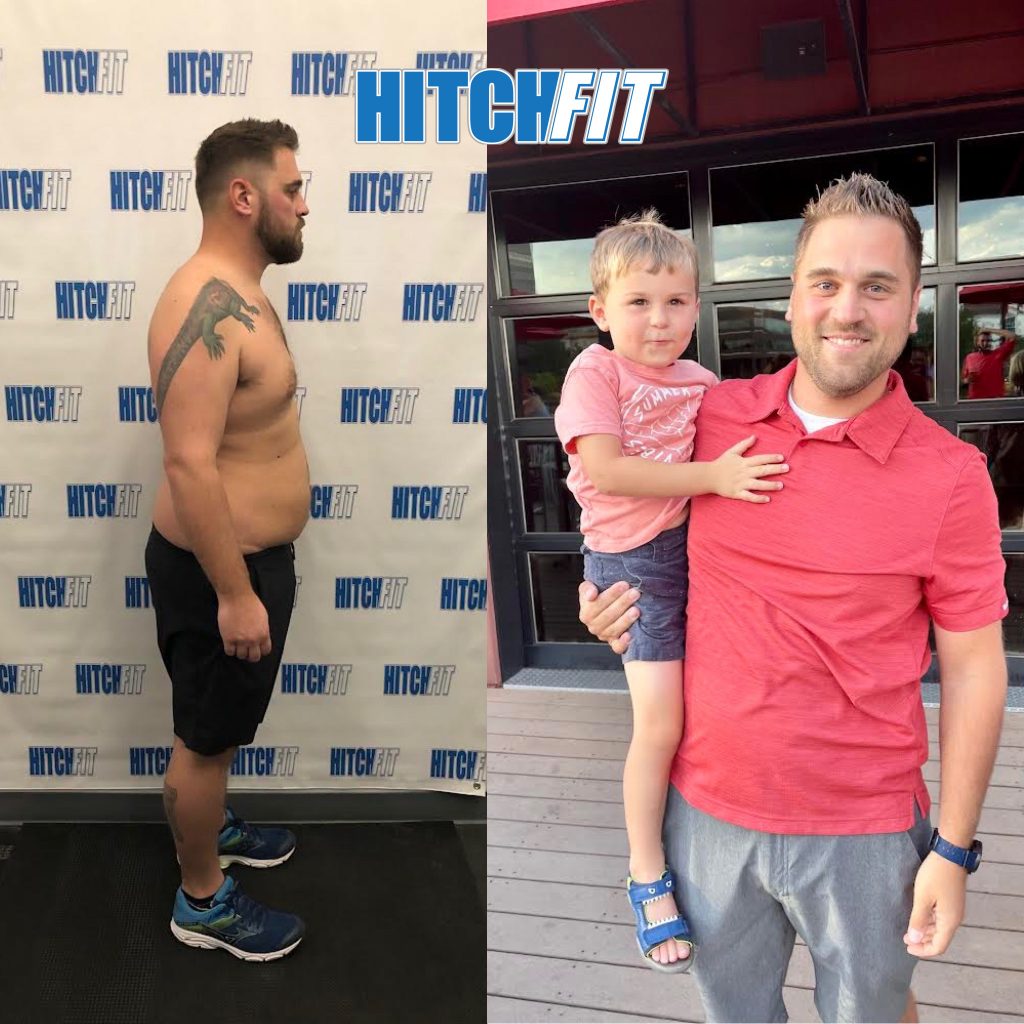 Nick's Story and Hitch Fit Gym Review:
"My journey this year began when I was sick and tired of the ups and downs I had experienced over the past few years.
I've gone back and forth on my weight multiple times and each time I'd successfully drop the pounds, I would revert back to old habits, make excuses, and unfortunately gain the weight back.
This year I was determined to do things the right way, learn from past mistakes, and change my lifestyle for good.
With the help of Hitch Fit, I was able to find a plan that worked for me.
The skills I learned were able to be used outside of personal training to continue towards my goals.
With the right push, I ultimately ending with me completing my first 50 mile ultra marathon!
Though I've not transformed into the chiseled model physique (nor was that my goal) I am certainly proud of my endurance, abilities, and where I've gone. The road wasn't always easy but if you make the time, great things can and will happen.
I will keep pushing every day to stay on track and already have future races on the books! Thank you to the entire Hitch Fit team for their expert coaching and commitment to transforming people's lives."
Are YOU ready for your Transformation at Hitch Fit Gym?
Contact us at www.HitchFitGym.com/contact
Or call 816-753-8900 and request to train with Kevin.