Kansas City Personal Training with Diana Chaloux – LaCerte
#1 Kansas City & Parkville Weight Loss & Transformation Trainer
CONTACT ME at [email protected]
Hitch Fit Gym – Top 25 under 25 Small Businesses in Kansas City Class of 2017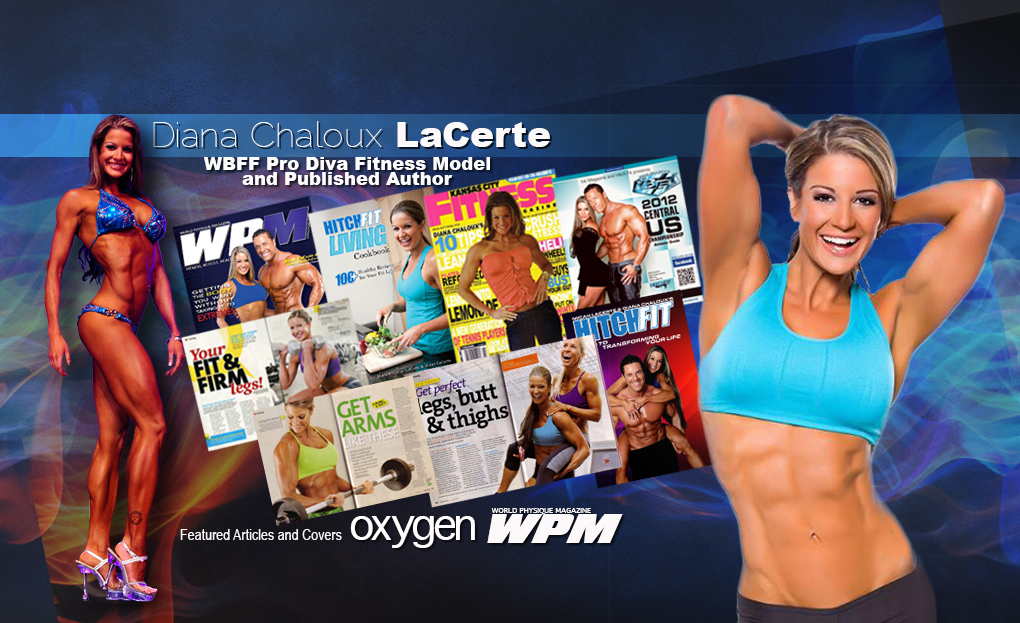 Kansas City's Best Personal Training with #1 Transformation Coach Diana Chaloux – LaCerte
Hi! My name is Diana Chaloux – LaCerte. I am co-owner of Hitch Fit Gym & Hitch Fit Online Personal Training. I have 15+ years working in the fitness industry. My primary passion and goal is to aid each of my clients in becoming the best version of themselves. I work with clients of all ages, all goals and all fitness levels. We start where YOU are. We've all got to start somewhere!
What to expect when working with me:
You will be listened to.
Your success will be top priority.
You will develop doable and achievable goals (with my help!)
I will develop a strategy and plan of action for you to follow to get to your goals.
You will learn how to eat and exercise in ways that will improve health, but also change what your body visually looks like.
You will become empowered & confident when you follow the plan.
You will become stronger when you follow the plan.
You will achieve your goals when you follow the plan.
You will become a version of yourself that you may not have thought was possible.
You will learn strategies that you can implement for a lifetime, not just a short time.
My Personal Weight Loss Journey
Who do I work with?
Over the years I have worked with thousands of clients (via our online personal training programs which are available worldwide as well as here in Kansas City at our one on one training studios). My goal is to help you from exactly where you are starting from. It doesn't matter your age or current fitness level. As a 40+ woman I can attest to that!
If you want positive changes to occur in your life, then it IS POSSIBLE. I've helped clients who had 100 – 200 pounds to lose in order to save their lives, and I've helped clients who were in good shape get to great shape and compete. I've worked with moms post pregnancy who wanted to get their bodies back, I've worked with vegans, vegetarians and clients who need to eat gluten free, and I've worked with many women in their 40's, 50's and 60's who weren't sure if they could make healthy changes at their age (which guess what, they could!). I've worked with busy business executives, people who travel regularly, moms with multiple children and full time jobs, people with all types of physical challenges and obstacles to overcome. You name it. It's pretty likely I've seen it. And I LOVE this. God is good and what a blessing it has been for me to walk this journey with so many clients and help them get to a more positive and healthy place in life!
The number one thing I ask of my clients is for you to be ready to make positive healthy changes. Nothing changes if nothing changes! If you want a new result in life, that means taking some new actions. I can tell you what those actions are, but it is up to you to take them! The clients who have had successful transformations with me have all been people who were ready to take action. They gave it their best (and keep in mind everyone's best is a little different!), and that's all I ever ask. It's not about being perfect, it's really just about giving your best effort and working around or through or over obstacles that come up along the way.
One on One Personal Training in Kansas City:
For One on One Personal Training. I do have a couple of time slots available in my schedule. I only offer one on one services out of our downtown Kansas City Personal Training studio (3036 Gillham Rd. KCMO 64108) as well as at our Parkville location (6264 Lewis St. Parkville, MO) . Write to me for information on rates and availability at [email protected]. If I can't accommodate your schedule, I can get you set up with one of our team of transformation trainers who can.
I also offer online personal training globally! Hitch Fit online has been named the #1 Online Personal Training system by Consumers Advocate for 2 years in a row. We have been aiding clients via the online system since 2009. So if you live farther away, or financially can't afford one on one, then online is an excellent option. Check out all plan options at www.HitchFit.com/programs .
Things to know about Hitch Fit Gym: Private Training Studio – Positive Environment – Nutrition Included at No Additional Charge(for minimum 12 week commitment) – ALL Are Welcome – Non Intimidating – No Gym Memberships – No Hard Selling – In Business Transforming Kansas City since 2009.
Here are a few clients I've had the chance to work with and walk through the transformation process.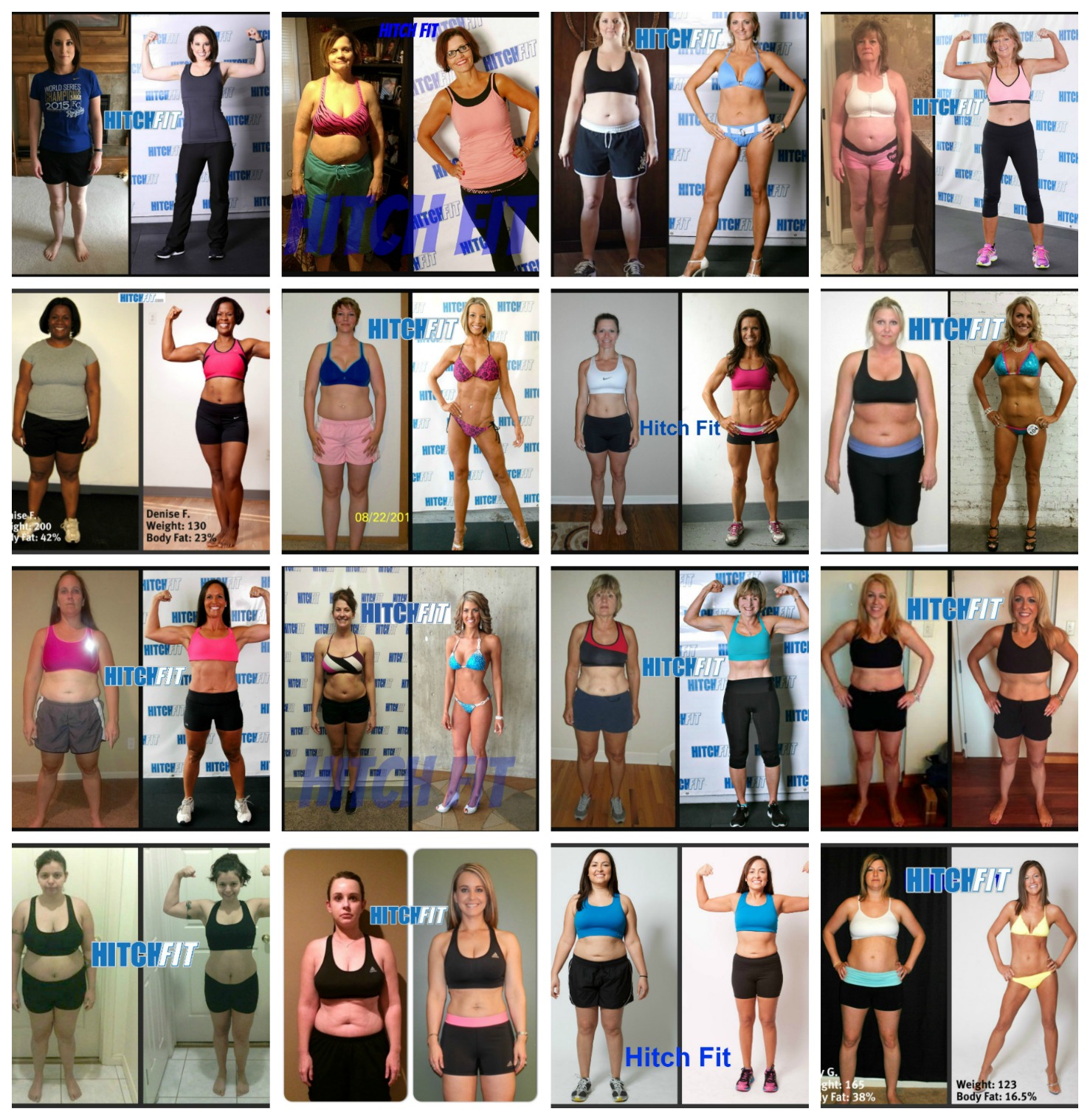 Kansas City Personal Training – Overland Park Personal Training – Parkville Personal Training
Contact me for information on training with a Hitch Fit TRANSFORMER (Personal Trainer) at any of the Hitch Fit Gym locations! We have an incredible team at both locations who are committed to helping you achieve your goals.
Email: [email protected]
Call: 816-753-8900
Gym Locations:
Downtown/Midtown Kansas City: 3036 Gillham Rd. KCMO 64108
North Kansas City in Parkville, Missouri: 6264 Lewis St. Parkville, Missouri
Overland Park, KS: 7431 W. 91st St. Overland Park, KS 66212 (At 91st & Metcalf attached to Whole Foods Market)
Online Personal Training Worldwide at www.HitchFit.com
Hitch Fit Gym Named Top 25 under 25 Small Businesses in Kansas City by Thinking Bigger Business Media
CAUTION – Tear Jerker – The HEART of Hitch Fit – Find out one of the major motivators behind what we do.
Diana's Certifications/Publications/Awards Etc.
Kansas City Business Journal's "Women Who Mean Business" Class of 2015
Thinking Bigger Business Magazine Top 25 under 25 Small Businesses – Class of 2017
Kansas City Business Journal Featured Entrepreneur – February 2017
Magnum Pro Athlete
#1 Online Personal Trainer 2018 & 2019 – Consumers Advocate Review
ACE Certified Personal Trainer
FPI (Fitness Professionals International) Graduate & Certified Trainer & Group Fitness Instructor
AFAA Personal Trainer
Wellcoach Certified Fitness Coach
Lifestyle Management Nutrition Manager
Penn Foster Sports Nutrition Certified
ACE Certified Fitness Nutrition Specialist
Better Kansas City on KCTV5 – Monthly Featured Guest since 2012
Board of Directors – SportsLAB – Boys & Girls Clubs of Greater Kansas City
Board of Directors – Overland Park Chamber of Commerce 2018
Give Seven Days – YOU Day Chairperson 2019
Big Brothers Big Sisters – KC's Most Wanted Class of 2016
2x World Champion Fitness Model & Figure Athlete
WBFF Pro Diva Fitness Model.
Published Fitness Model : Oxygen, Muscle & Fitness Hers, Status Fitness, Inside Fitness, Kansas City Fitness Magazine, World Physique, Kansas City Business Magazine.
Thinking Bigger Business – Kansas City Cover Model December 2014
Co-Host of WBFF Central US Fitness Show hosted in Kansas City 2011 – 2016
WBFF Judge
Published Fitness Author:
Hitch Fit: Keys To Transforming Your Life
Hitch Fit Living Cookbook: 100+ Recipes for your Fit Life
A Daily Dose of Hitch Fit: 365 Days of Inspiration
Editor in Chief: Hitch Fit Living Magazine
Contact Diana at [email protected] for training rates and availability. Or visit www.HitchFit.com to check out Online Personal Training services available worldwide.
Diana's Personal Transformation
Tipping the scales at 175 pounds (before pictures here, Diana was at about 165 having lost about 10 already) back in 2005, Diana made the decision to change her own body and life and enter the world of competition. She changed her lifestyle habits back then and has never turned back from this fulfilling way of life since!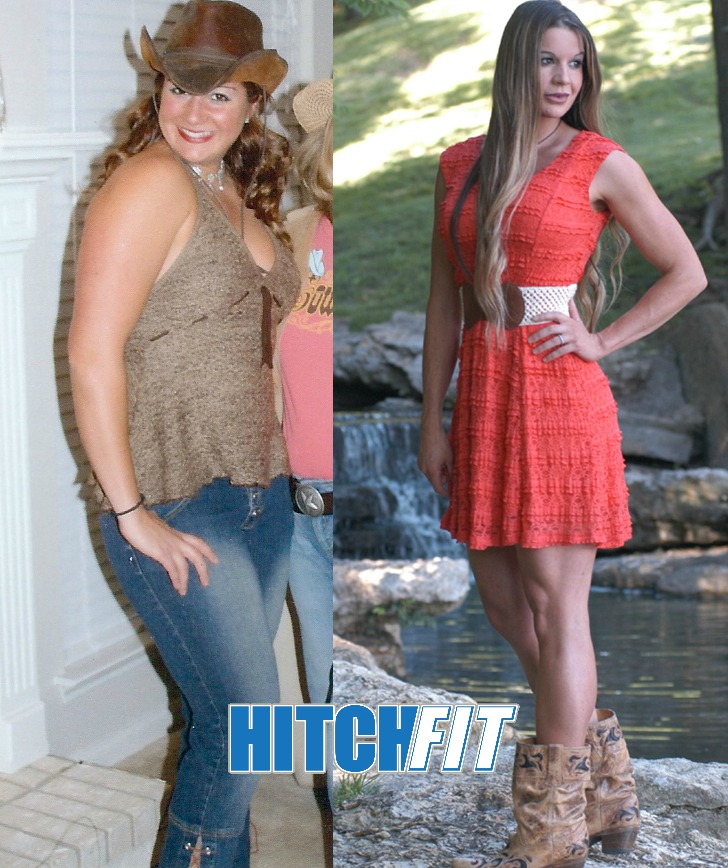 Diana shares her personal transformation story on KCTV5's Better Kansas City
Here are just a few of Diana's client transformations. To see more visit www.HitchFit.com .
40 Pound Weight Loss After 50! Marcie crushed her Hitch Fit Transformation!
Fit over 50! Ann lost 75 pounds at age 53 with Diana!
Busy Mom Lacey lost 50 pounds working with Kansas City's Best Personal Trainer Diana!
Fit over 48 in Kansas City!
Anissa is a business executive who finally found the recipe for success at Hitch Fit!
Fit Mom and Business Owner loses 45 Pounds!
Kansas City Entrepreneur is Fit for Life at age 55 thanks to Hitch Fit!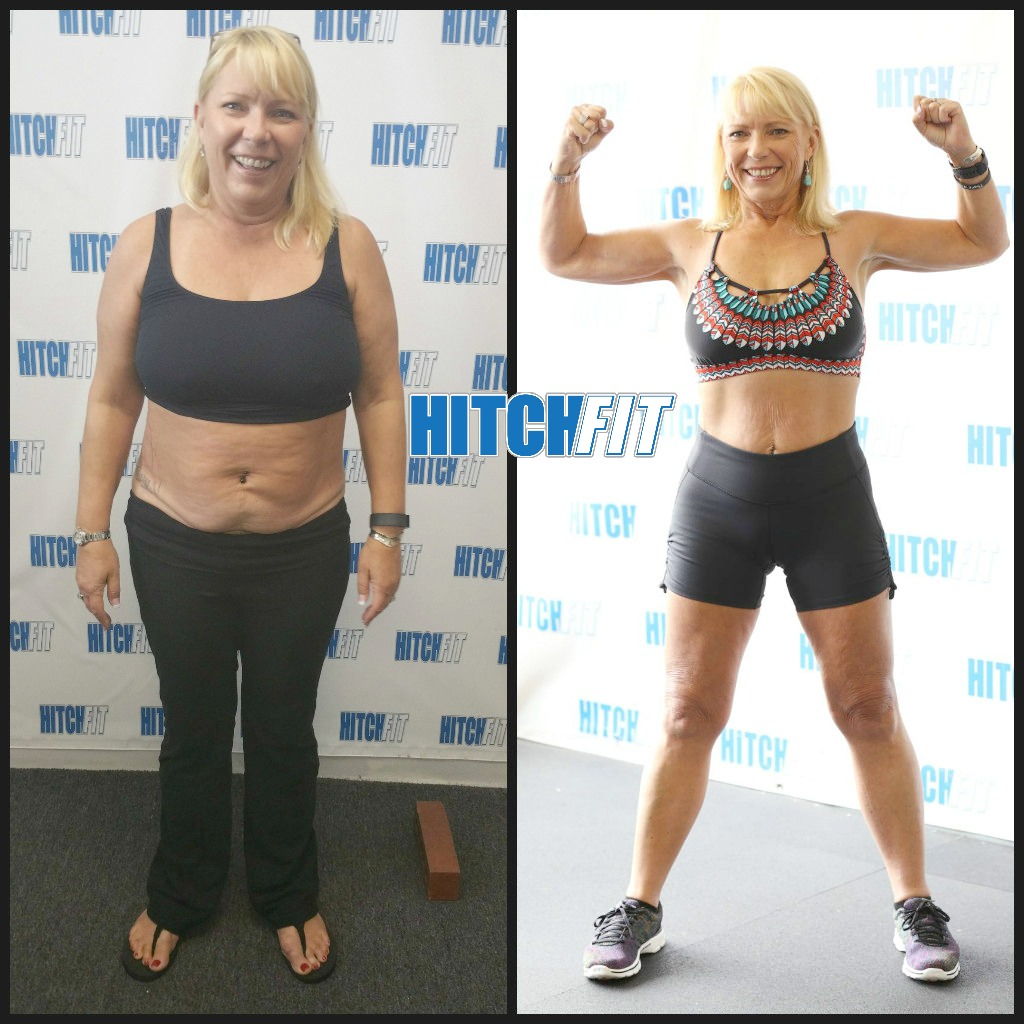 KCTV5's Lisa Teachman Gets Hitch Fit!
Lisa Teachman shares about her Hitch Fit Transformation on KCTV5's Better Kansas City
Amy lost the weight post pregnancy and came on KCTV5's Better Kansas City to share about it!
Fit over 60! Donna wasn't sure if change was possible at 60. It was! Donna shared her story on KCTV5's Better Kansas City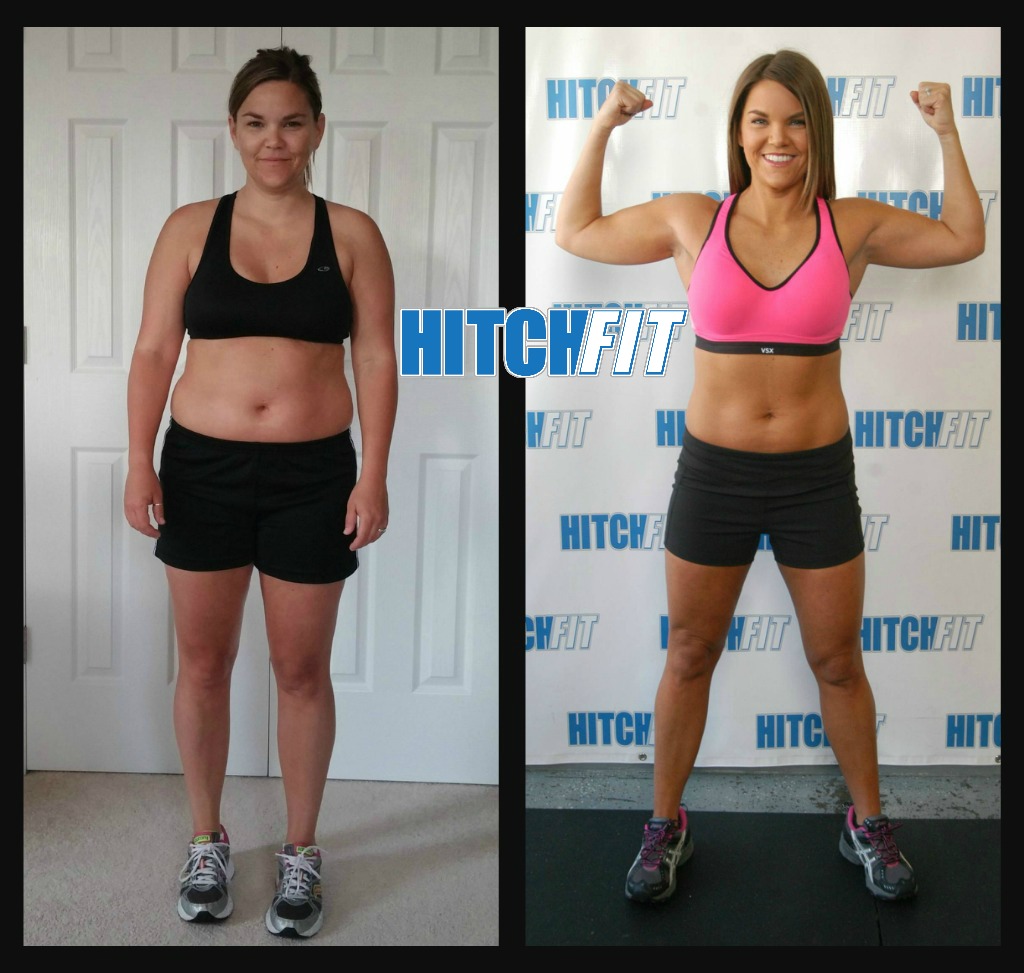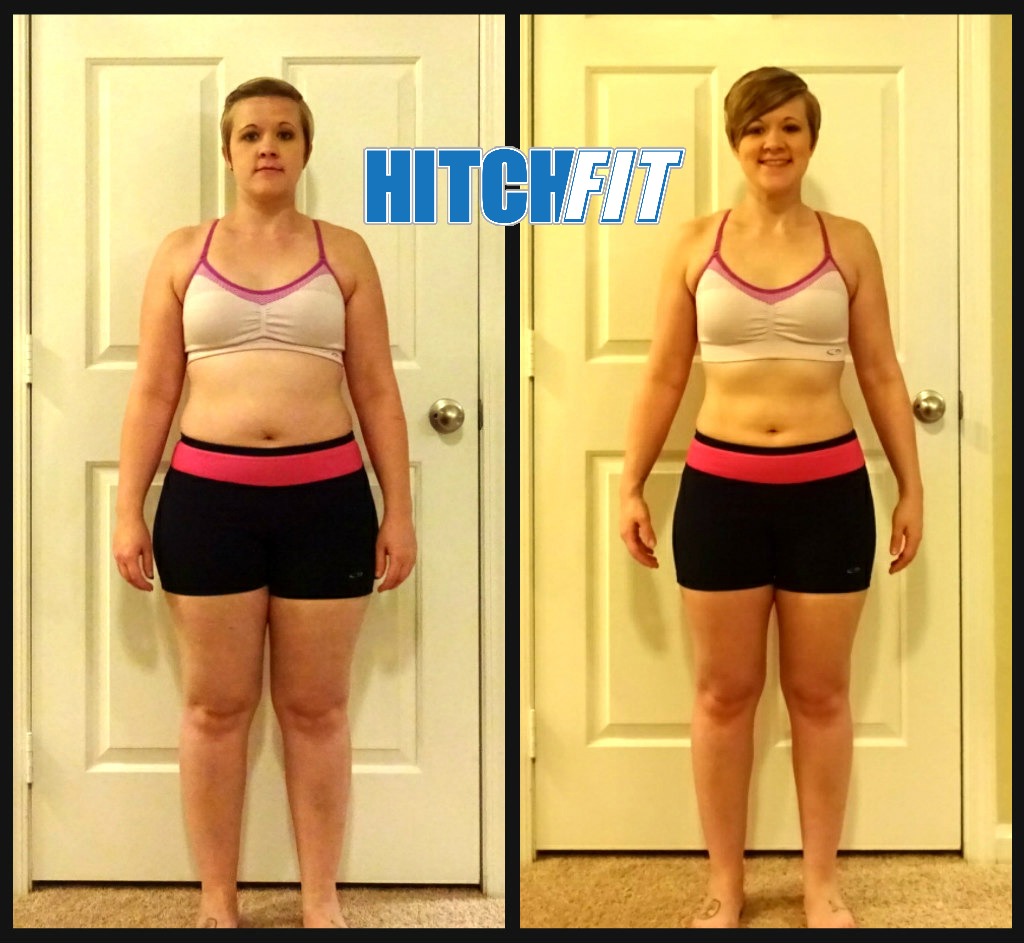 Kansas City Personal Trainer Diana Chaloux – LaCerte's Bio:
Diana Chaloux – LaCerte has an unparalleled passion for fitness. She is an ACE/AFAA and Fitness Professionals International certified personal trainer, a Wellcoach Fitness Coach, Lifestyle Management Nutrition Manager, Penn Foster Sports Nutrition Certified, and ACE Fitness Nutrition Specialist, ACE Senior Fitness Specialist. Diana is also a WBFF Pro athlete, the WBFF Figure World Champion 2008, FAME Fitness Model World Champion 2008, and a former NPC National Level Figure competitor. She is a Magnum Pro Athlete. She is also one of the Kansas City Business Journal's "Women Who Mean Business" Class of 2015.
Diana is co-owner and co-founder of Hitch Fit, offering one on one personal training in Kansas City at Hitch Fit Gym, as well as online personal training worldwide. Hitch Fit is focused on transformation. It is not a client retention system. The goal of Diana and all Hitch Fit Transformers is to provide clients with the tools they need for success and teach them a LIFESTYLE which is sustainable in order that they don't just achieve goals, but can maintain them.
Diana is a fat loss expert, so whether you have 10 pounds to lose or 100+ Diana can be your guide to fitness success. Nutrition programs are provided for all clients. Nutrition is 80% of weight loss success so this is a crucial part of weight loss success. Diana also guides her clients on what they need to be doing outside of their gym time with her in order to achieve results.
Diana additionally works with those interested in the competitive side of the fitness industry. She offers Bikini Model & Fitness Model programs for those who just want to look like a model, but not necessarily step on stage. And also Full Competition Prep packages are available for girls competing in Bikini Model, Fitness Model or Figure Categories.
Diana and Micah offer Posing Clinics in Kansas City. Please contact for details.
Diana has appeared in publications including Oxygen magazine, Muscle and Fitness Hers, Natural Muscle, Status Fitness, Inside Fitness, MMA Worldwide.
She has been featured twice on the cover of Kansas City Fitness Magazine and also on the cover of FAME magazine and World Physique. Diana has her own video series featured on Bodybuilding.com www.bodybuilding.com/fun/fitdreams.htm entitled "Fit Dreams Come True with Diana Chaloux" . She and Micah are the official trainers of the Kansas City Ink Magazine Weight Loss Challenge 2009. They host the WBFF Central US Fitness Show held at the Midland Theater in Kansas City each May.
Diana and husband Micah were featured on the December 2014 cover of Thinking Bigger Business magazine in Kansas City.
Kansas City Personal Trainer, Kansas City Personal Training, Parkville Personal Trainer, Parkville Personal Training, North Kansas City Personal Trainer, Weight Loss Program, Kansas City Weight Loss, Online Personal Trainer, Best Personal Trainer Kansas City, Best Gym Kansas City, Personal Trainer KCMO , KCK
<