47 Pounds Lost and Positive Mindset Gained!
Neisha has lost 47 pounds with the help of Hitch Fit Coach Mike D!
Neisha's Before and After Weight Loss Stats:
Starting weight: 260
Ending weight: 213
Starting Body Fat: 61%
Ending Body Fat: 50%
Loss at Hips: 5 inches
Loss at Waist: 9 inches
Neisha's Before and After Weight Loss Photos: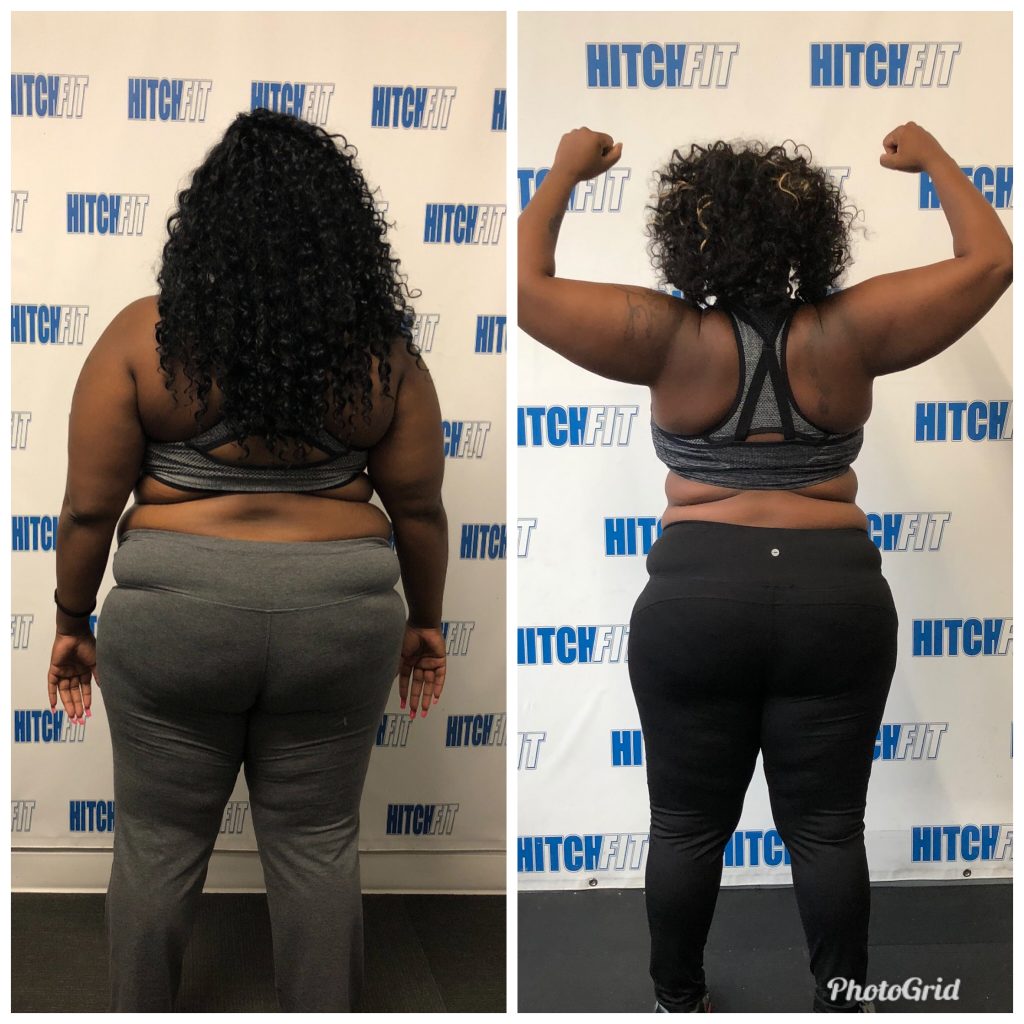 Neisha's Story and Hitch Fit Gym Review:
"After dealing with health issues I decided to change my lifestyle. I found Hitch Fit Transformation Coach Mike D on Facebook. I watched his videos, read his posts. and was super amazed by his transformations. At that moment, I got the courage to reach out to him because I didn't want to be that way anymore. With all the emotions I had I was very nervous and excited telling myself that I can make this change. Throughout this process I had my ups and downs but I continued to push through. Mike encouraged me to reach my goal. He became more then my trainer he became my mentor. He pushed me to where giving up was not an option for me. I'm now more confident in myself, there's no more telling myself that I can't do it because I now know that I can. I'm now healthier then I was before. I have more energy and am now very active. I thank Mike because he got me to where I am today. I'm looking forward to my second transformation. I encourage everyone to reach for their goals and don't stop until you get there."
Are you READY for your Transformation with Hitch Fit Coach Mike D?
Email: [email protected] or call 816-753-8900 and request to train with Mike D at the Midtown Hitch Fit Gym location.
Are you closer to our Overland Park gym? Schedule a FREE Consultation with one of the OP Trainers or Call 816-753-8900 or write to [email protected]